NCMT Director – Jim Lyons
In June 200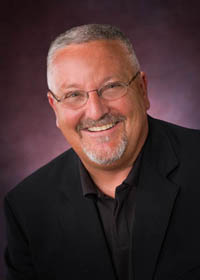 9,  Jim Lyons joined the Opportunity Link team as the Director of the Northcentral Montana Transit System . The NCMT System is a public transportation system,  operated by Opportunity Link (OL), which serves the counties of Hill and Blaine. OL was designated as the lead agency for the NCMT system in a partnership between local government, social service, academic and other area agencies. In December 2009, Jim became Director of Transportation when he took on the management of the Havre-Hill County Airport under the NCMT umbrella.
Jim comes to us with over thirty years of transportation experience with emphasis in the area of scheduling, industrial engineering and operations. He has worked with both Class 1 and Regional rail carriers and public transportation providers. He is passionate about providing quality transportation and customer service that meets the demands of the riding public.
Jim is the father of five daughters. He coaches girls' fast pitch softball, enjoys all sports and anything that allows him to be in the Montana outdoors.  For more information on the North Central Montana Transit System, please visit www.ncmtransit.org or call 877-332-3699.