Executive Director – Barbara Stiffarm
Barbara Stiffarm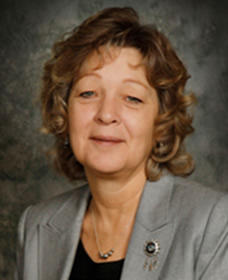 joined Opportunity Link as Development Director in August 2006 and became Executive Director in 2009. Barb is also the Program Director for Vibrant Futures. 
Barb has an extensive background in community advocacy and economic development services to native and non-native communities. Barb has held planning positions on both the Fort Belknap and Rocky Boy's Indian Reservations. She is currently a member of the Community Advisory Committee for Policy Link's Program for Environmental and Regional Equity. She is also the Chairman of the Montana Community Finance Corporation Board and the Montana Indian Business Alliance. Barb served as a member of the Governor's Council on Economic Security for Montana Families until 2009, and currently serves on the Fort Belknap Investment Board,and the University of Montana's Bureau of Business and Economic Research Board. She is an experienced advocate for improved rural health care and public transportation, Native American education and entrepreneurship, and innovative agricultural policies for energy development.
Barb was previously employed by the Fort Belknap Indian Community Council as the Tribal Planner/Community Development Block Grant Coordinator and by RJS & Associates, Inc. an American Indian-owned consulting firm located on the Rocky Boy's Indian Reservation.
Barb is an enrolled member of the Blackfeet Tribe and has resided in Harlem, Montana since 1982. She and her husband have three children.